Here's the gang from our June 24 Owner's Locker EPCOT Wine Evening. Brian couldn't make it so the Van Meter clan filled in as hosts.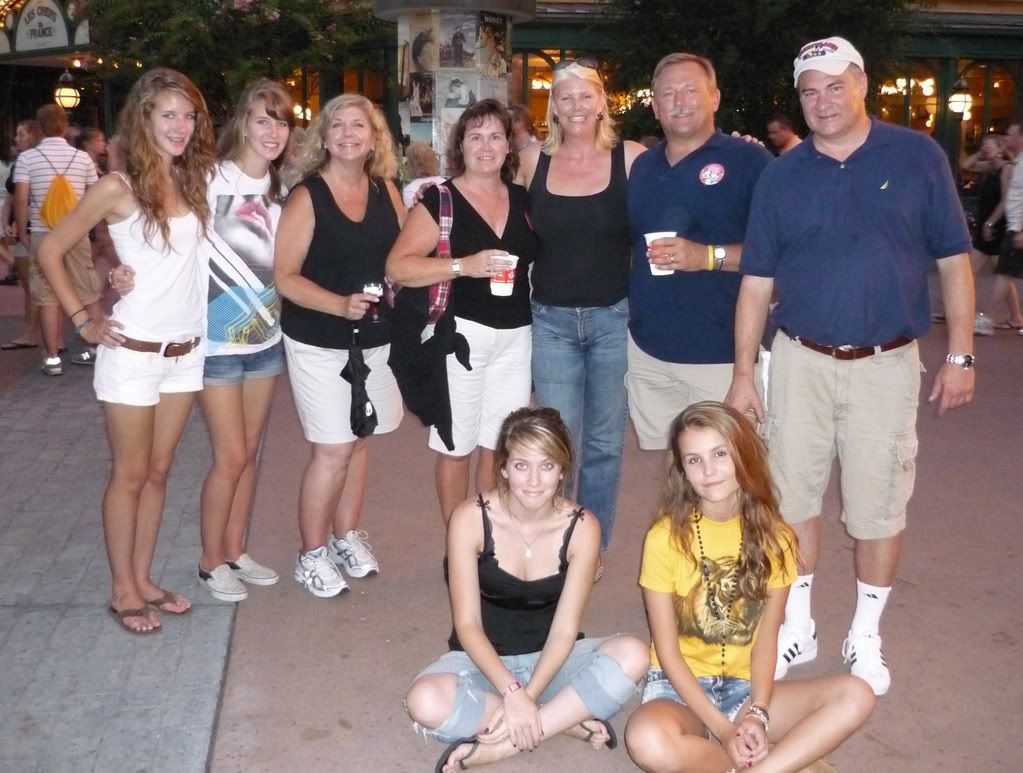 At the far right is Bob. His wife, Kim, is third from the left. They're from Virginia.
Second from the right is Ed and his wife Mary is fourth from the right. Ed and Mary are from Connecticut. They are wearing anniversary buttons...which was another good excuse to share a glass of wine.
OK, the rest is my family. At the far left is Jenny and her twin, Libby is next to her. They are the lifeguarding this summer at the Grand Floridian and Polynesian. Seated at the bottom are our oldest, Katie, on the left and our youngest, Jeanne, on the right. Katie is a junior at the Savannah College of Art and Design and is working at Urban Outfitters this summer. Jeanne is going into the 9th grade this year. The blond standing in the center is my dear wife, Susan.
As you can see, a good time was had by all!
John