"Our Motto: Every morning, every night,
every ride, every day
... NON-STOP!"
I saw this car in the parking lot at Disney's Port Orleans Riverside Resort today and it made me think: I wonder how often something like this happens at other vacation destinations?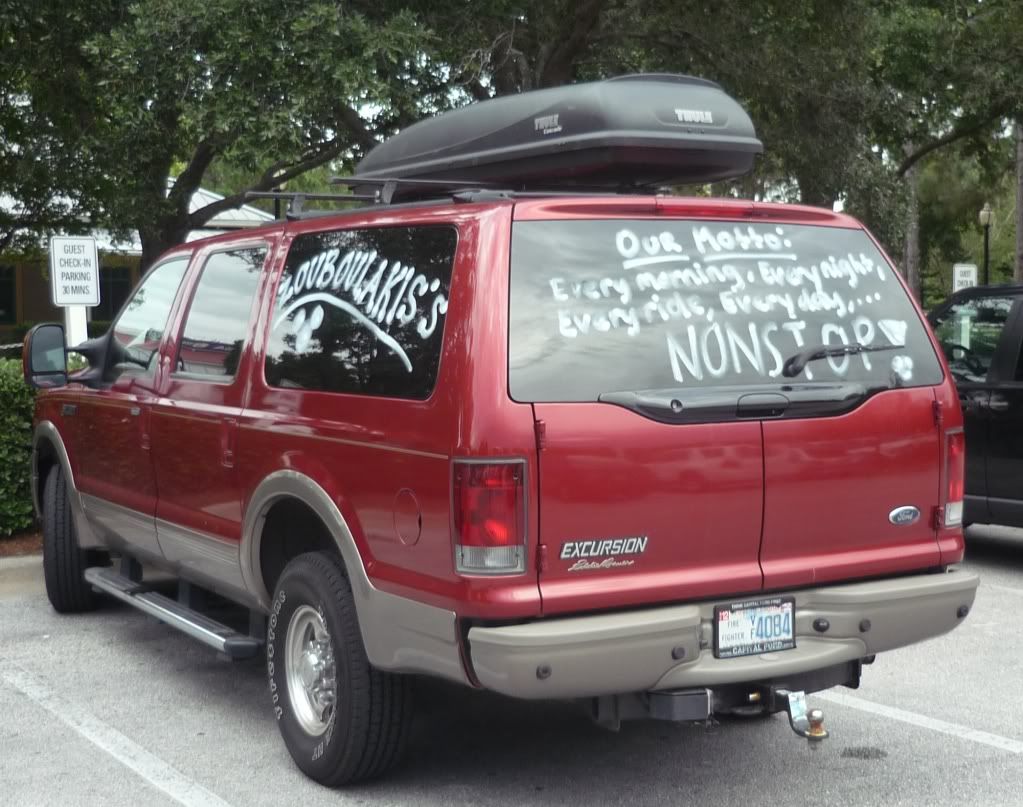 Before my incarnation as a purple van driver, I think my exposure to white shoe polish on car windows was limited to newlyweds on their homeymoon with "just married" and perhaps a few other choice comments put on by well-wishers
.
But it's really not that unusual to see cars around Disney property decorated like this. These folks (whom I'm guessing are the Zouboulakis's) wanted to tell everyone along the way from their home (North Carolina plates) to Orlando where they were going and what they were going to do once they got here.
I thinks it's neat but I've got to tell you that I'm often amazed at how excited people are about coming to WDW.
john