In the lobby of Disney's Pop Century Resort is a wall with a time line for each decade. The years run along the top of the wall. This is the wall from the 1950's and it includes tons of two and three dimensionl items to remind you of those years. A transistor radio, a TV with rabbit ears, rollers skates and publicity stills of the original Mouseketeers. It reminds me of the queue area of Rock 'N Roller Coaster.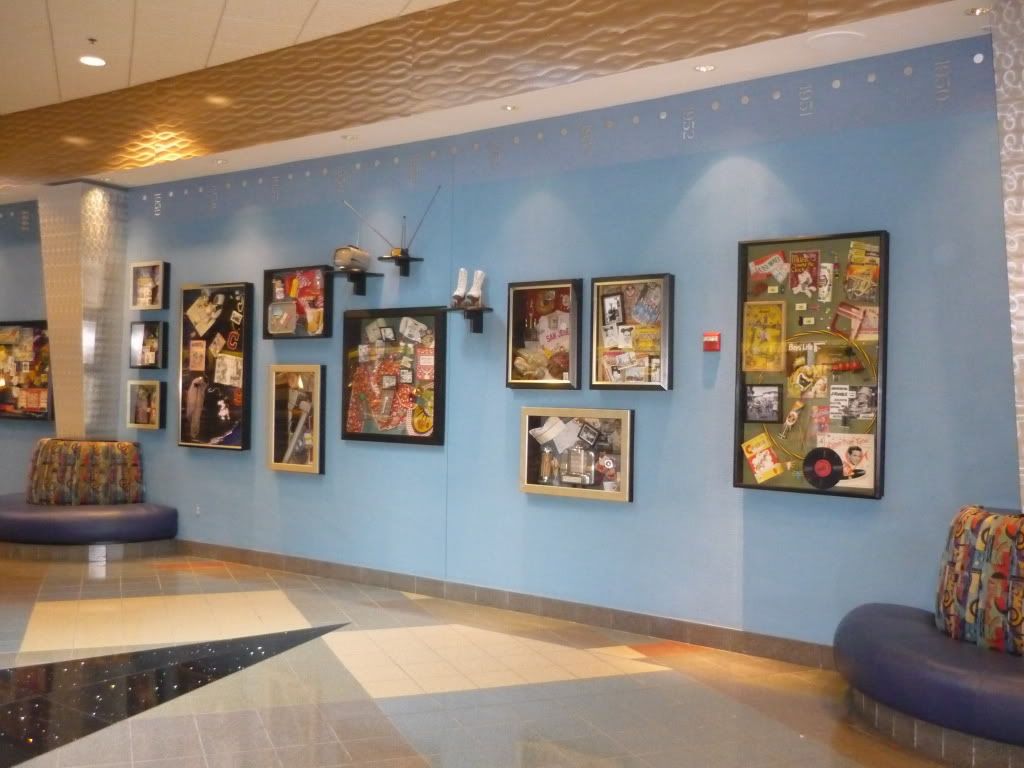 I really like Pop and Owner's Locker Members do too. Seems like we're there all the time. The terrazzo floors (very '50's and '60's) and splarkly bits are very effective. And how about those seats.
Pop Century is sort of a resort in progress. This "section" of the resort is called The Classic Years and contains almost 3000 rooms in 10 buildings. Additional buildings have been constructed but never themed or opened and now there are rumors that the whole concept of the resort may change. I guess we'll just have to wait and see.
john